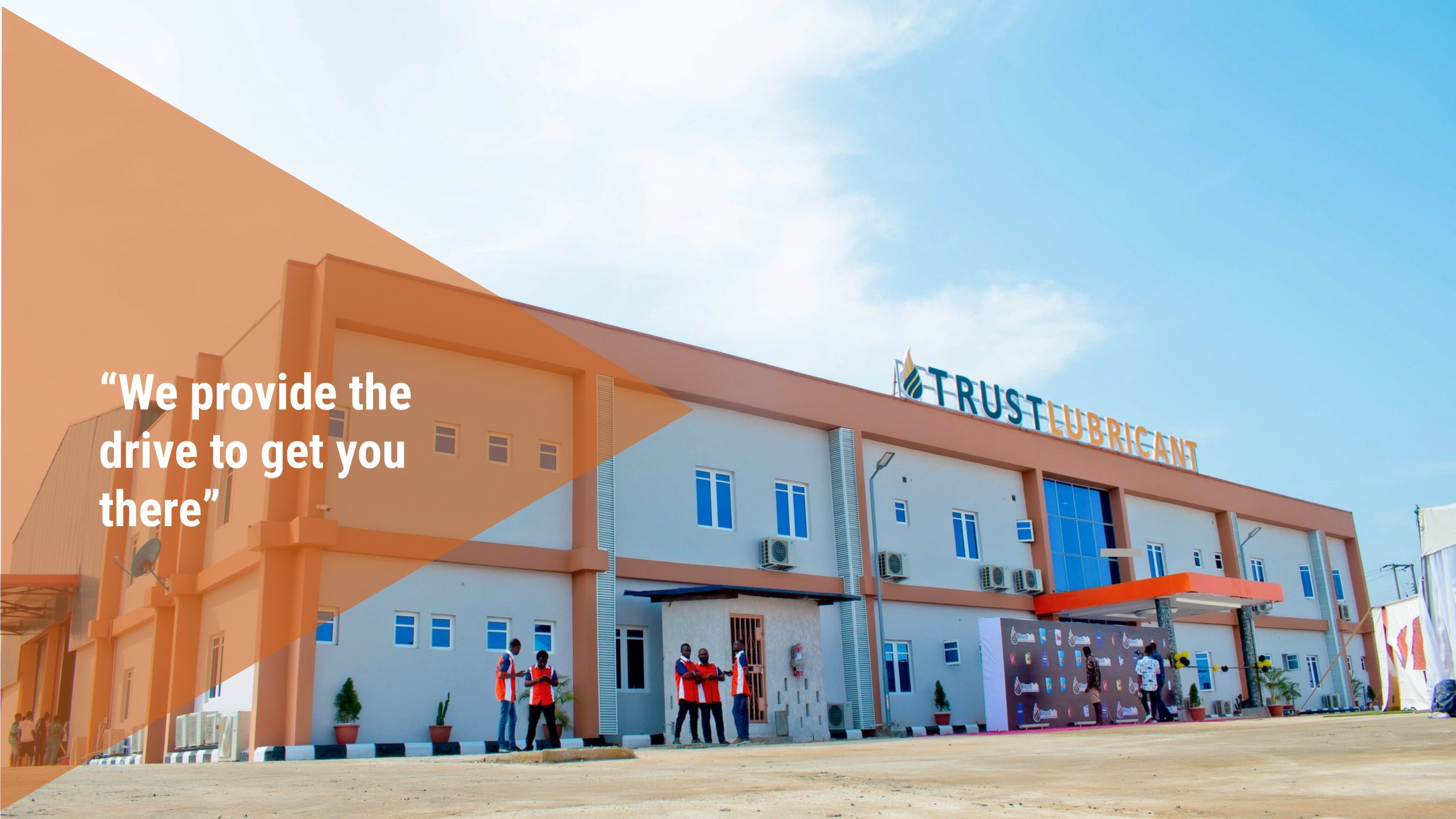 Trustlub Fluid Resources Limited is the producer of Trust Lubricants, the Nigeria's Most Trusted lubricant brand.
Trustlub Fluid Resources Limited is an indigenous company that engages in the production and distribution of Trustlub brand of lubricants, supply of fuels, associated lubrication engineering, importation of base oil, additives, grease and provision of customer support services. 
Trustlub was established by skilled professionals with the vision for excellence as well as varied technical capabilities and highly experienced in the oil and gas sector of the economy. Our key objective is timely delivery of right quantity and quality lubricants and fuel at the right time.
Our success factor is directly influenced by our dedication to continually improving the quality of service in every aspect of our operation. Our unique selling point is our capacity to provide high-quality lubricants to the doorstep of our customers at no extra cost.
We also leverage the importation of the main raw materials in lubricant production as a diversification strategy towards ensuring the continued availability of our high-performing lubricant products.