In a world where reliability is everything, Trust Hydraulic Oil, AH 68 stands out as a TRUE PERFORMER.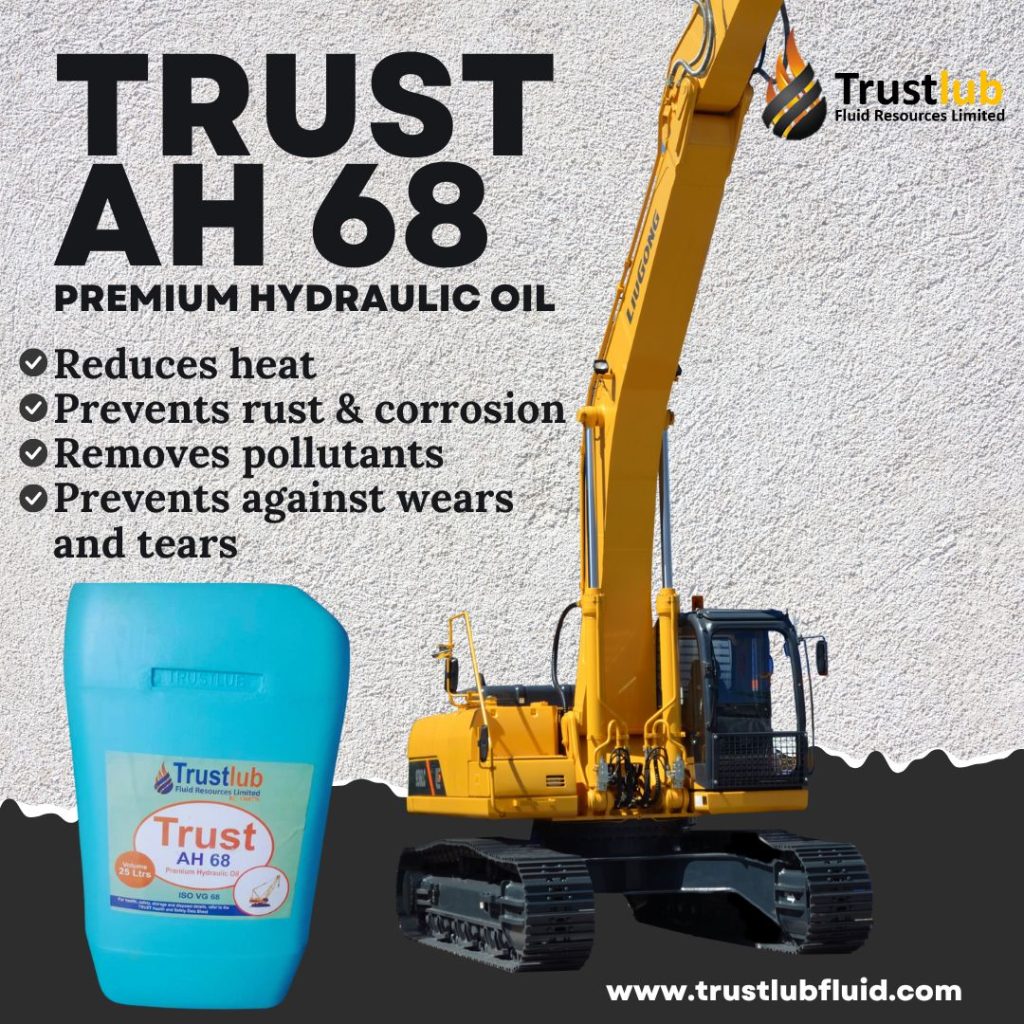 Hydraulic systems are like the engines of heavy machinery. They need the right type of oil to run smoothly and efficiently. That's where Trust AH 68 comes in. It's made with high-quality base oils and advanced additives that work together to protect your hydraulic system and keep it running smoothly, no matter how tough the conditions.
But Trust AH 68 isn't just a reliable performer. It's also versatile and environmentally friendly. You can use it in a wide range of hydraulic systems, from construction equipment to manufacturing machinery. And because it's designed to minimize wear and tear on your hydraulic system, it means less maintenance and longer equipment life. Plus, it's made from high-quality base oils and advanced additives, making it more sustainable than many other hydraulic oils in the market.
And let's not forget about the different sizes it comes in – 25-litres, 205-litres, and even bulk (1000-litres) containers. So whether you're operating a small hydraulic system or a large industrial operation, Trust AH 68 has got you covered.
Try Trust AH 68 for yourself and experience the difference. Your hydraulic system – and your wallet – will thank you.
So the next time you're looking for an oil you can trust, choose Trust AH 68.
Your heavy machinery will thank you for it.